Award
Award Award Award Award Award
Henry's Bar – the hidden VIP bar of the Heritage Quarter – won a prestigious People's Choice Frame Award, in the category 'Bar of the the Year 2019'. Especially the innovative design and the classy combination of history and design were praised during the Award-presentation in 2020.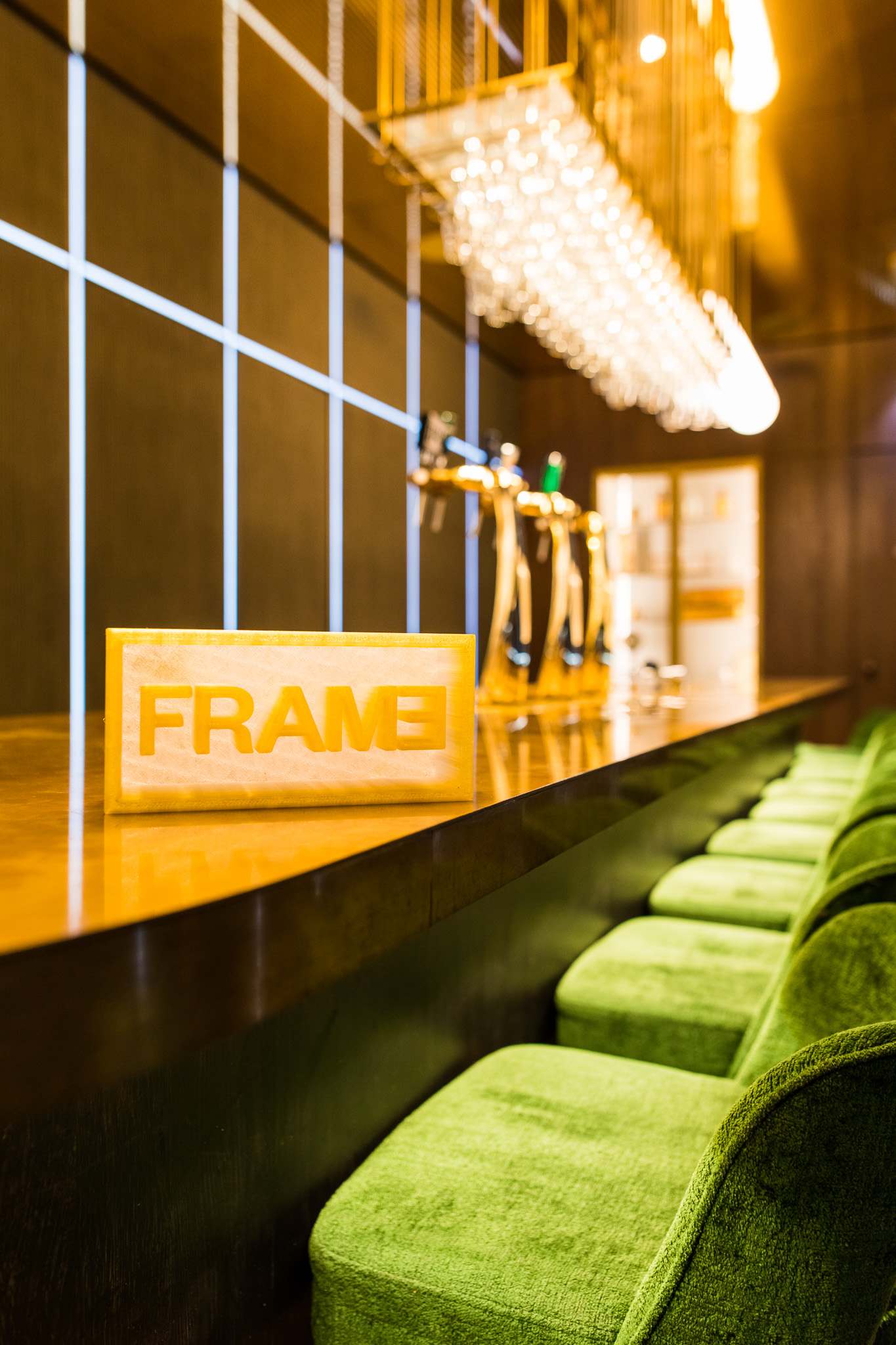 Talks & lectures
Talks & lectures Talks & lectures Talks & lectures Talks & lectures Talks & lectures
EDUCATION
In February Demelza van der Maas gave a presentation to 'Vereniging Ons Amsterdam' (Association about the history of Amsterdam) about the history of the Heineken company and its historical collections. After that, the members could register for a special tour through the Heineken Experience, including a visit to the Heritage Quarter. We hosted these groups for 3 days in a row.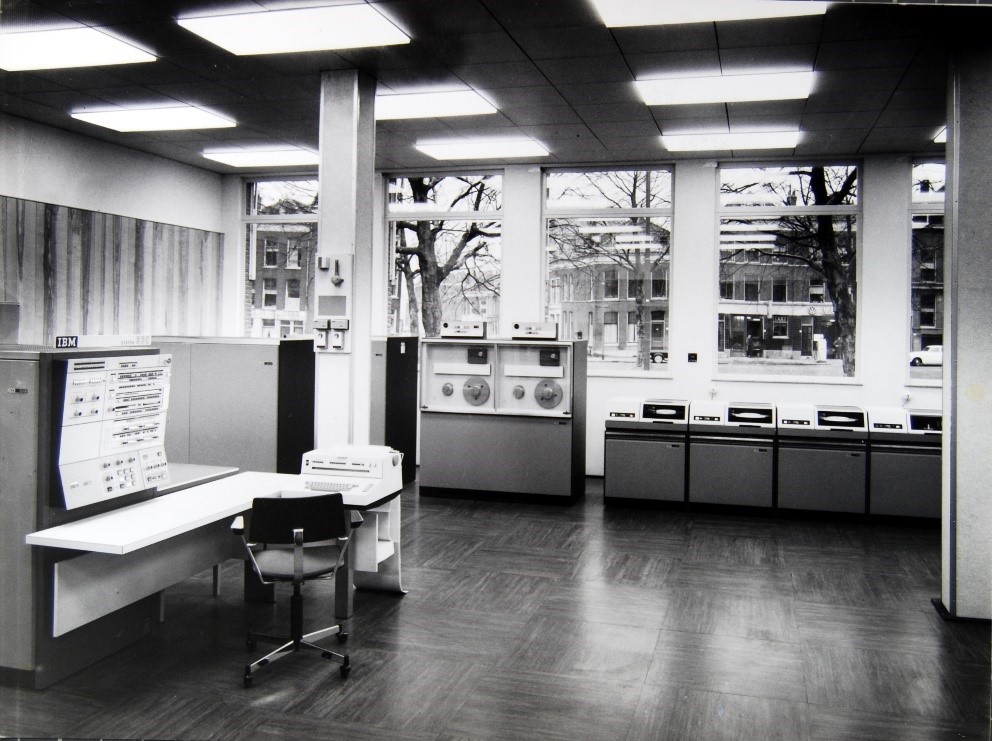 HEINEKEN HEAD OFFICE
For the annual 'Friends of Amstel' workshop, an (online) event for international Amstel brand managers, one of the team members did some research on letters and travel reports of Jacques Peters, one of the export directors of Amstel in the 1950s and 60s. These letters will be used to reconstruct the travel of Peters and to connect to experiences of current Amstel sales people.
Unfortunately, the already planned Learn@Lunch sessions for 2020, in which we immerse Heineken Head Office employees in the rich history of Heineken, were postponed due to the COVID-19 situation.
In October, our digital asset manager presented at a project managers team meeting within Heineken's Digital & Technology department (D&T). He shed light on the history of information technology within Heineken by highlighting the story of the arrival of Heineken's first IBM computer at the 'Rekencentrum' in Rotterdam (see photo).
HEINEKEN EXPERIENCE
The HCF could only repeat one physical session of the Learn@Lunch sessions for the Heineken Experience employees. The session was about 'visual archeology' in which was explained how one can use our photographic collection to tell the right story. The same session was repeated later in the year online as well as another one about the first beer commercial on Dutch television, 'Heerlijk Helder Heineken'.
In January and February, the team hosted basic- and advanced level Heritage Classes for the flex-employees working in the Heineken Experience. During these fully booked classes, these employees got more in-depth knowledge of the Heineken history.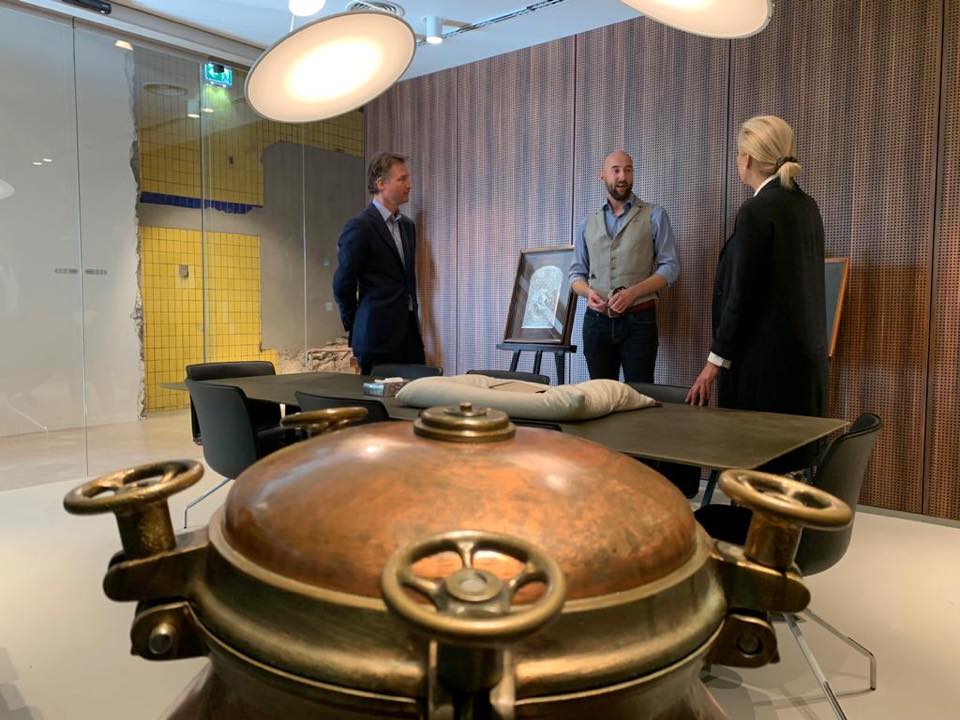 EXTERNAL RELATIONS
Part of the HCF-team paid a visit to the historical collection of Albert Heijn in Zaandam, where they exchanged ideas about corporate heritage collections.
In September, Mrs. Sigrid Kaag (Dutch Minister for Foreign Trade and Development Cooperation) visited the Heritage Quarter together with Mr. Dolf van den Brink (CEO Heineken) and Mrs. Stacey Tank, (Chief Corporate Affairs & Transformation Officer Heineken). Mrs. Kaag has been a diplomat in Jordan, which was reason for us to show her a few objects from that country, which she greatly appreciated.
A week later, the day after 'Prinsjesdag' (day of the King's speech), the General Secretary of King Willem-Alexander paid a visit to the Heritage Quarter.
In September, a delegation from the facilities- and heritage departments of Jacobs Douwe Egberts came to visit for inspiration.
EXTERNAL RELATIONS
The Heineken Collection collaborated with the GeheugenVenster Foundation. This foundation provides unique and customized audio-visual streaming content to nursing homes in The Netherlands, to support people living with dementia and their caregivers. They have developed a special 24-hour streaming service (dementia TV) with dementia friendly content, which brings back memories and reduces stress and anxiety through sensory stimuli, adjusted and tailored to the daily rhythm within the nursing home environment. 
The Heineken Collection has shared a selection of historical animations, photographs and videos from the '50's and '60's with GeheugenVenster for this dementia tv. This footage shows the process of brewing beer, city transport of the wooden beer casks by horse and carriage, the care of these horses, the introduction of bottled beer, local pub life and it includes some iconic Heineken commercials.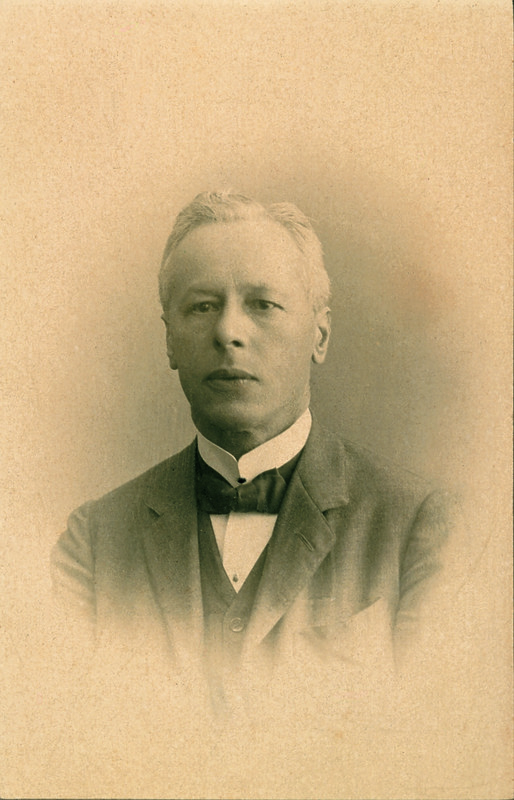 Dr. Hartog Elion
HEINEKEN COLLECTION INBOX
Through the Heineken Collection website and contact form, we receive all sorts of questions about Heineken and other Heineken-owned brands. Next to requests for images from our website and Heineken fans that want to buy merchandise, we receive questions about the value of specific historical objects. As a principle, we do not share estimates. However, we are more than willing to help if consumers are looking for historical information about their objects. Some fun examples:
We helped Dr. Hartog Elion's great-great-grandson find some details from Dr. Elion's professional history in our archives. As a favour, we received some family pictures for our catalogue.
Several people were looking for more information about Heineken-related treasures they uncovered at remarkable sites like the dunes, a crawling space underneath a house, in the walls and along train tracks. These treasures varied from Heineken cans to bottles.
We tracked down a family member of a gamekeeper at the Brand Brewery in the 1960s for workgroup Ubachsbergen. Coincidentally, we had been in touch with the gamekeepers' daughter a year earlier, because he featured on a Brand poster in our collection.
We have also been in touch with some private Heineken and Amstel collectors. These contacts are valuable to us, because they help us to stay informed about what is happening on the market.