INFO
Poster for Heineken's Bier, Het bier der Olympiade (Heineken's beer, the beer of the Olympics)
NV Reclamebureau Remaco (Remaco Advertising Agency)
designer; Willy van de Poll
printer: Kotting
1928
lithograph
h 110 x w 80 cm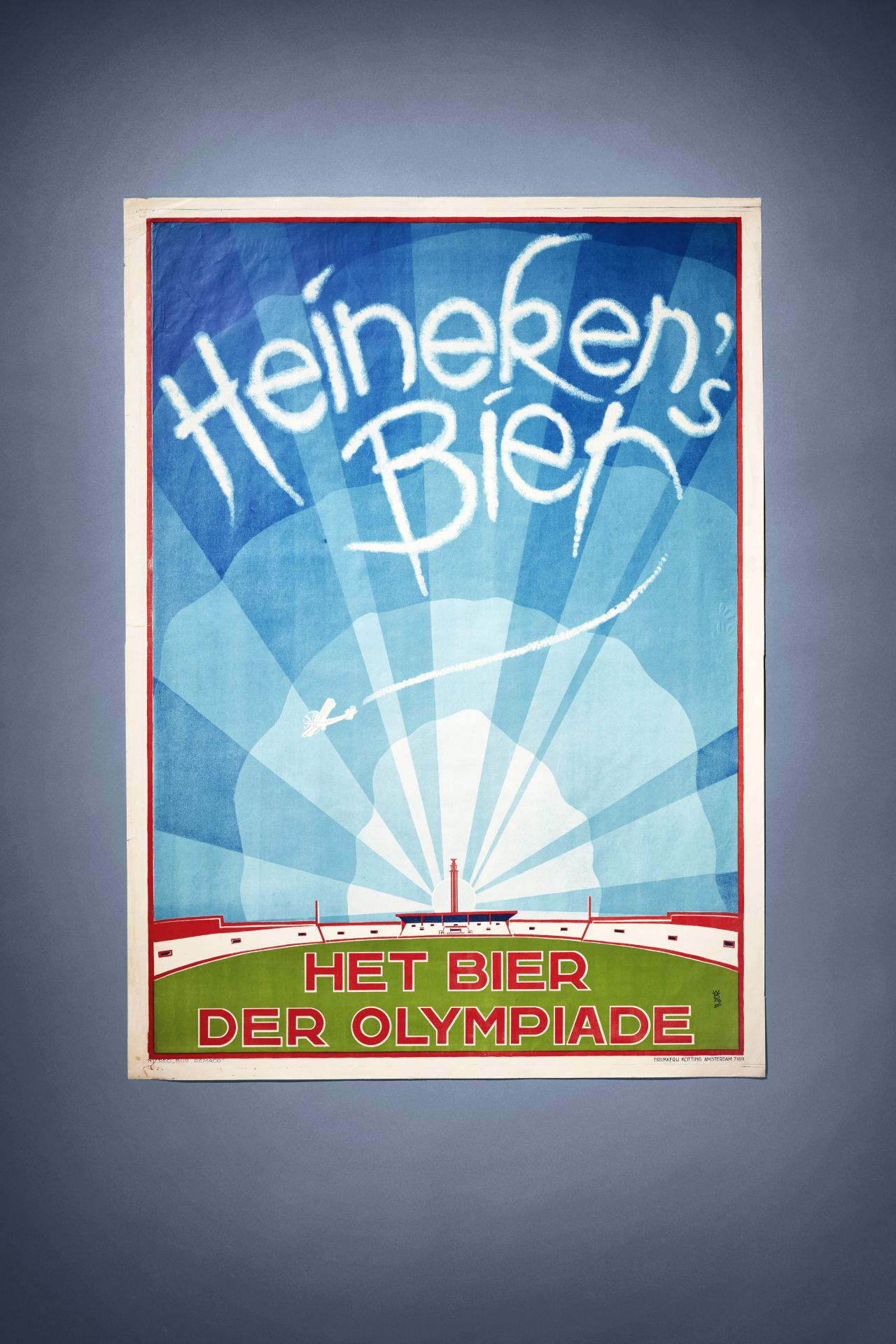 'At an altitude of 4000 metres – so 100 times higher than the Marathon Tower in our Olympic Stadium – the daring pilot Bramson fulfilled his assignment for the HEINEKEN'S BIERBROUWERIJ MIJ. Circling, diving and falling again, high in the blue sky, Bramson skywrote "Heineken's Beer" letter after letter.'
'A singularly catchy advertisement,' quipped a journalist, who saw the spectacular marketing stunt repeated in Eindhoven before his own eyes. Heineken was the beer of the Olympic Games held in Amsterdam in 1928.
Breathtaking
The specially built stadium with its characteristic Marathon Tower – which still exists thanks to the efforts of former Heineken director Piet Kranenberg – is rendered graphically in this poster. It was one of many ways, along with postcards and newspaper ads, to promote the 'skywriter's' breath-taking achievements and to remind everyone of HBM's beer: 'the first brewery in the world to make use of these most modern advertising methods.'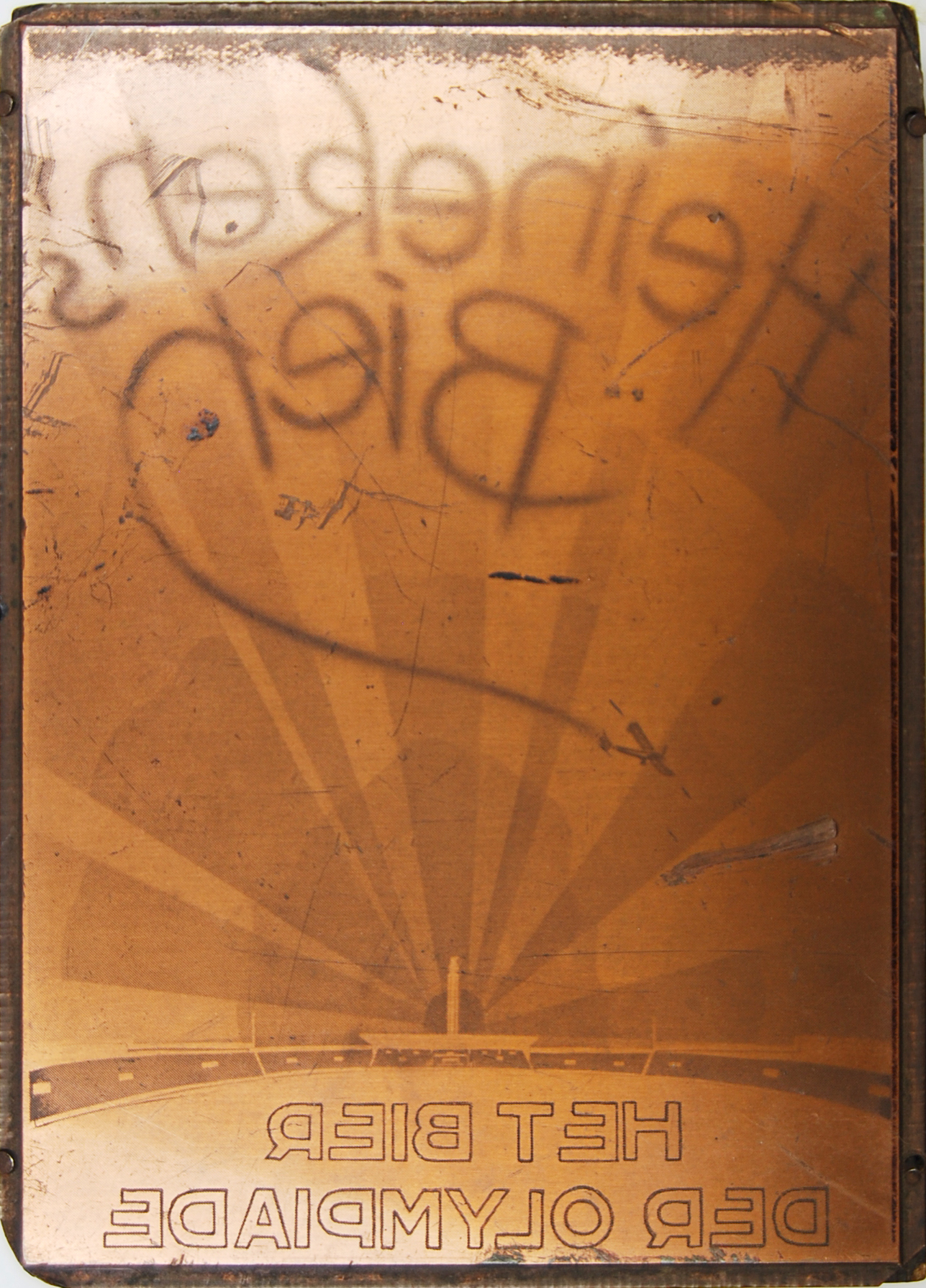 Printing plate for a poster of the Heineken stunt, 1928
A sporty beer
Heineken thus early on tied beer with the celebration of sporting achievements, which nowadays is a given. This is seen, too, in the link with the Olympic Games, where the Holland Heineken House is irrevocable. Yet even that idea is older than might be expected. In 1928, a couple from Amsterdam opened Casa Olympica behind the Rijksmuseum especially for Spanish-speaking Olympiads. Complete with reading room, bar, restaurant and dance floor, this was a clubhouse, where champions were toasted. With a glass of Heineken? No doubt.