INFO
Henry Pierre Heineken (1886-1971)
c. 1920
black-and-white photograph
h 22 x w 17 cm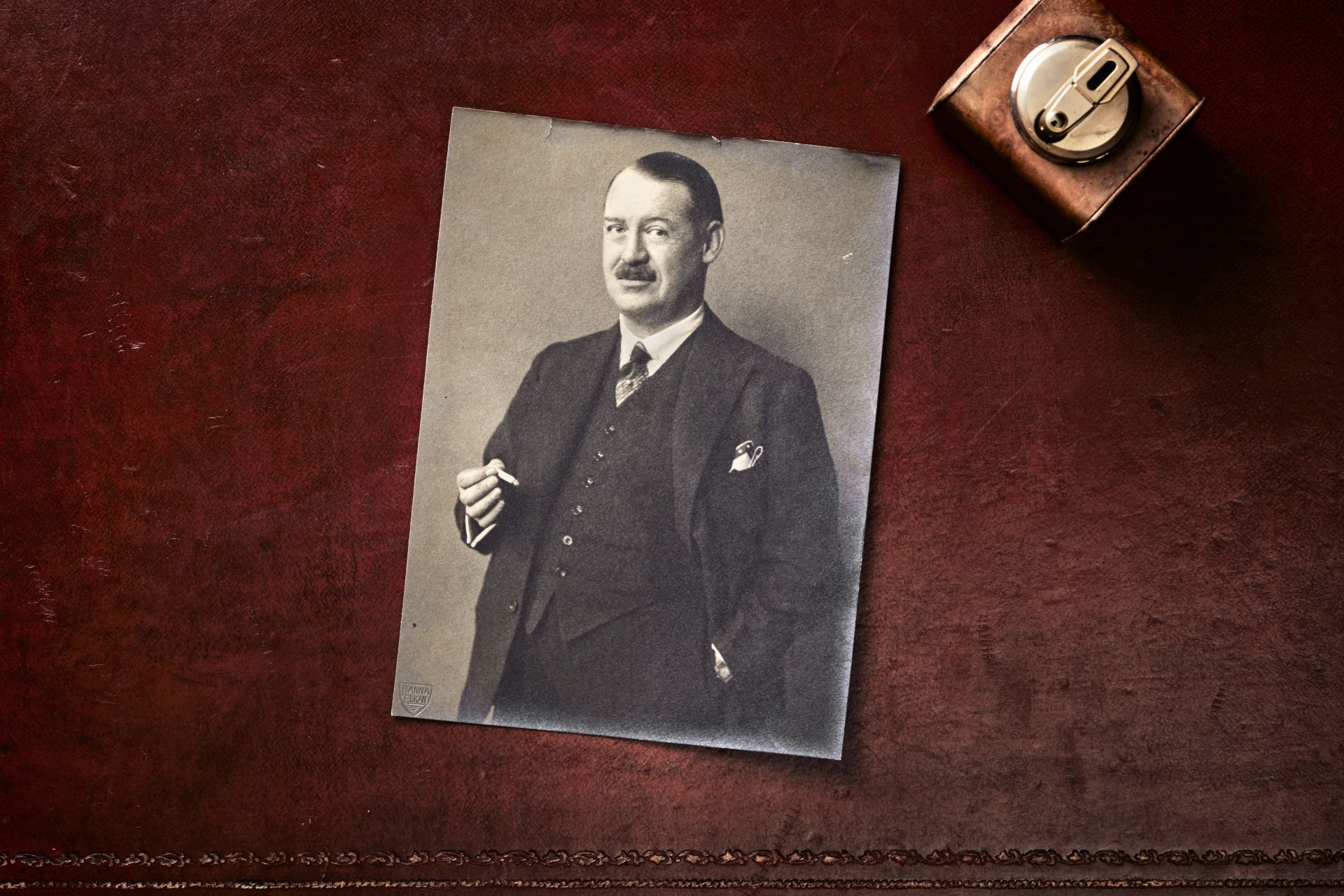 By the time this photograph was taken, Henry Pierre Heineken had already been president of Heineken's Beer Brewery Company (HBM) for about three years. With a doctorate in chemistry, he was a great asset to the company, whose board he joined in 1914. Henry spent a great deal of time in the laboratory and was brimming with new ideas for improving beer.

They were not always welcomed by the old guard. Nevertheless, the impatient 'HP.' regularly got his way and, if necessary, through unusual means. For example, to force the brewmaster to replace the antiquated beer boilers, he locked up his co-directors in an office.
New Generation
The 73-year-old brewmaster Bernard Stuer , a staunch supporter of Henry's father, Gerard Adriaan Heineken , had finally had enough and retired in 1917. His successor and youngest son Carl, together with Henry Pierre Heineken, represented a new generation of creative beer connoisseurs. Although he was anything but an impassioned businessman, Henry proved valuable to the brewery because of his business acumen. Despite beer production's collapse during the First World War, he managed to make a profit of 2 million guilders by the time this portrait photograph was taken in 1920. He used his language skills and extensive network to make Heineken beer known on the international market. He even managed to take over the first foreign brewery: Brasserie Léopold, near Brussels.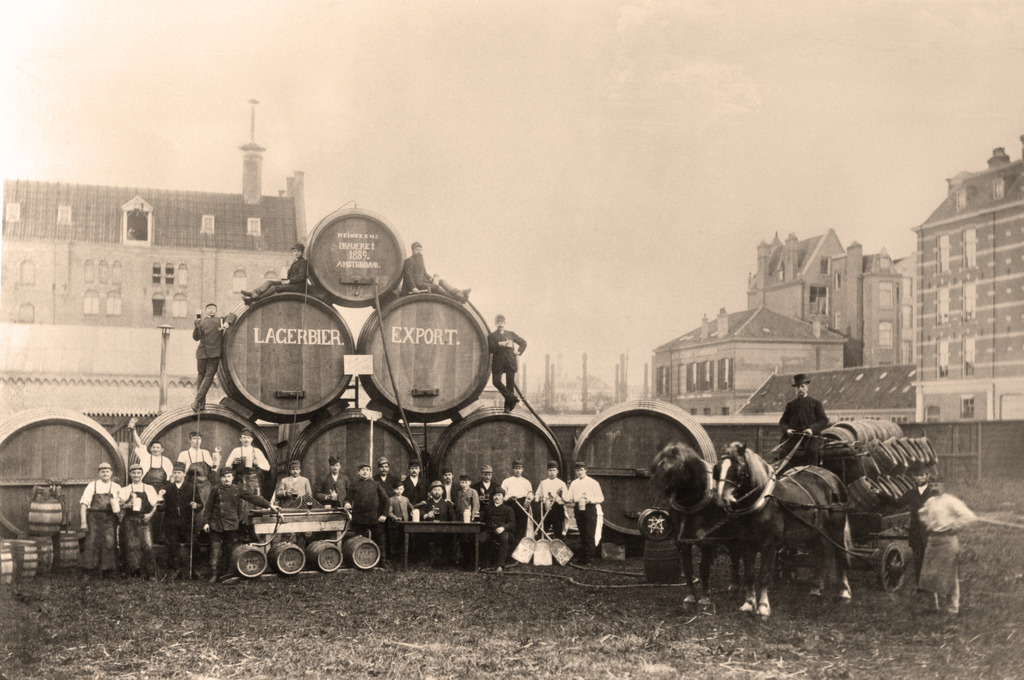 The Heineken staff in 1889. Bernard Stuer sits with his two sons behind the table.
Benevolent
The somewhat melancholy director was remarkably caring for his staff. He put money into a support fund for financially distressed employees and was one of the first entrepreneurs in the Netherlands to introduce a non-contributory pension scheme.