INFO
Oval light box with 'Amstel Beer' in Chinese characters
1950-1970
plastic, hardboard, electric wire, led lighting
h 31 x w 8 x d 22.5 cm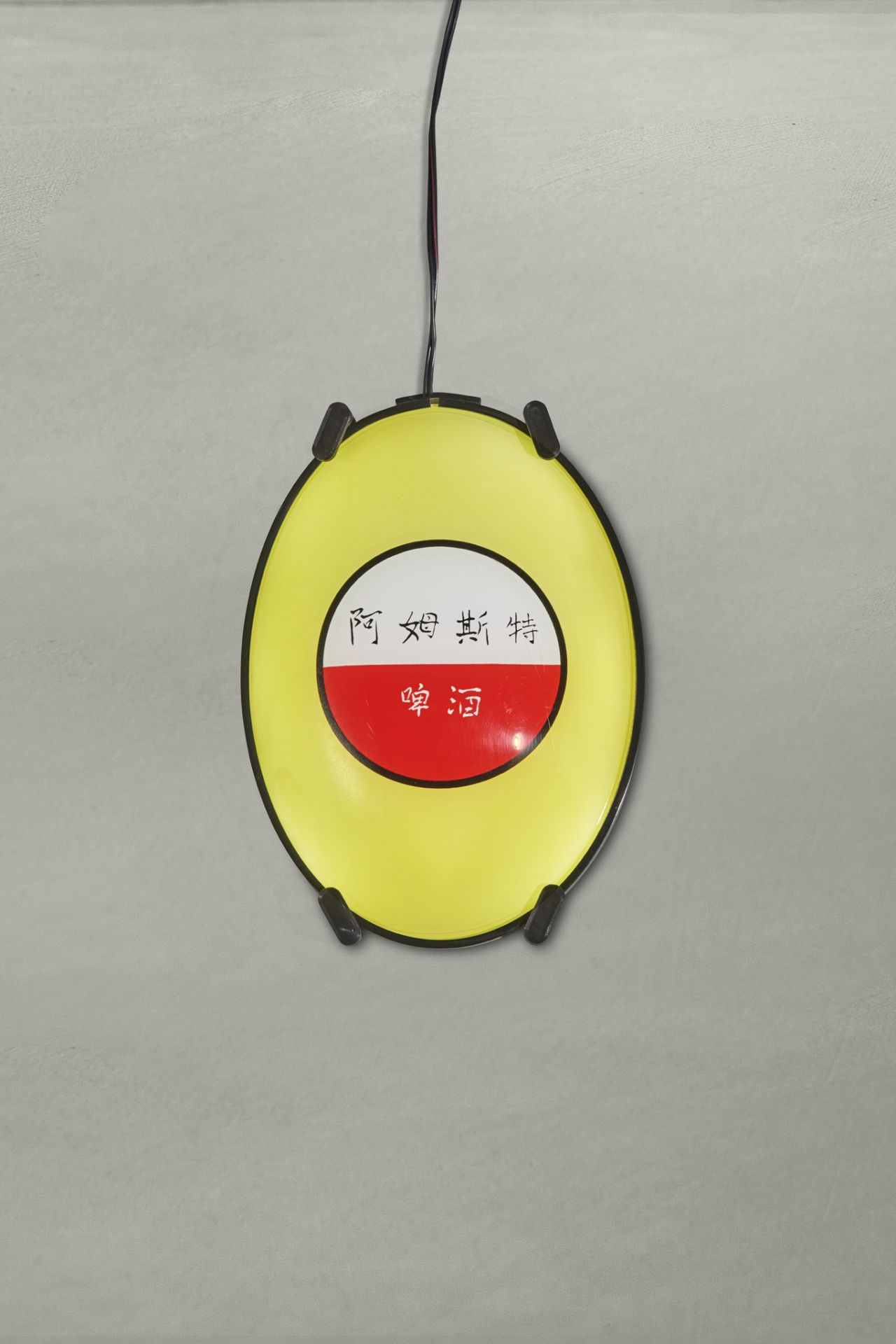 The characteristic white and red Amstel logo known as the 'bull's eye' is printed with Chinese characters on this egg-shaped light box. It reads: Amstel Beer. The logo, introduced in 1952, is said to have been chosen because of the importance of those colours to Amsterdam. Just think of the white crosses in the red city arms and the Ajax soccer team jersey.
However, another story was going around. The founders of De Amstel Brewery, Messires De Pesters and Van Marwijk Kooy, were fanatical billiard players. They might have based their choice on the colours of billiard balls.
The Amstel bull's eye logo remained in use throughout the 1950s and 1960s. The light box also dates from that period, but the question is: where did it stand? Possibly in a Chinese restaurant in the Netherlands, or perhaps it was intended for Hong Kong, where Amstel tried to gain a foothold in the 1950s. In any case not in China, where Amstel beer was not imported until 2020
Export expert
…And that while De Amstel Brewery has always been an expert in export. As early as 1883, the first crates of beer went to Great Britain and the colony of the Dutch East Indies. After the First World War, Amstel lager became popular in the British colonies in Asia, Africa and the Caribbean. In order to visualise this global network, brewery De Amstel adopted a new logo from around 1920: two overlapping globes, each with one side of the globe. Shortly after the Second World War, Amstel accounted for almost half of Dutch beer exports. In 1960, one-fifth of Amstel beer produced went to about 120 countries. But China was not one of them. How is that possible?
Píjiǔ (beer)
Beer has been known in China for nine thousand years. Earthen pots dating from 7000 B.C.E. demonstrate that beer was brewed with rice, honey, grapes and mulberries in northern China. Modern beer brewing was introduced at the beginning of the 19th century by Russians, Germans and Czechs. Since then, all Chinese consumer beer, mostly blond lagers, has been home-made; still rice-based, with millet and rye supplementing barley. In some beers, bitter melon replaces the hops.
Anniversary in China
In 2018, Heineken acquired an indirect equity stake of some 20% in the country's largest brewer, China Resources Beer. Heineken would introduce Snow beer outside the People's Republic of China and vice versa, CR Beer would promote Heineken beer. And then, in 2020, it finally happened: Heineken celebrated the Amstel brand's 150th anniversary with the launch of Amstel lager in China, now the largest beer market in the world. The immense country is expected to be one of the most important markets for Amstel within a few years.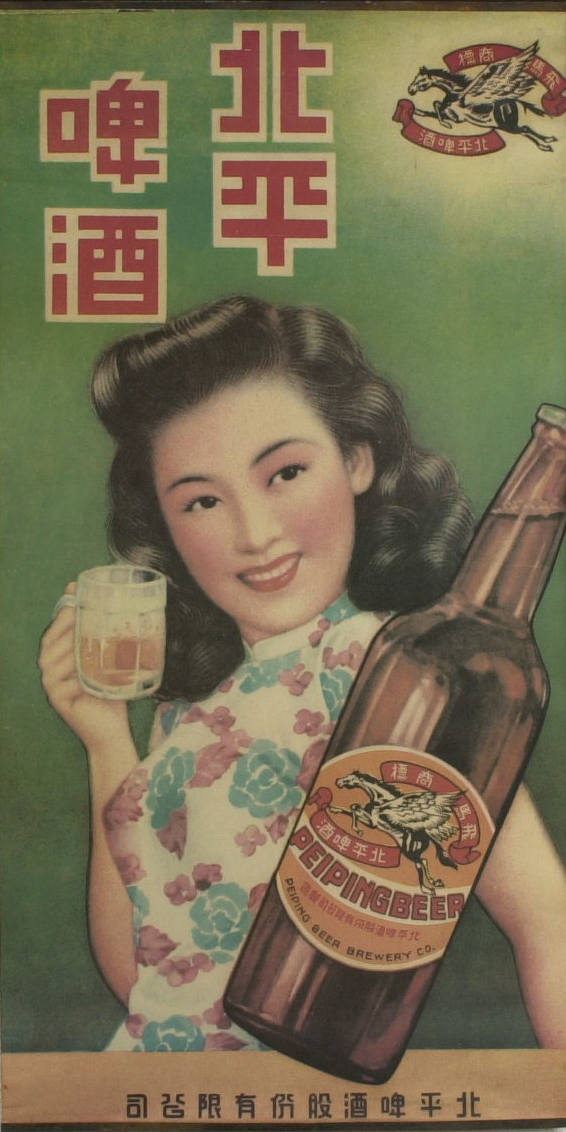 Poster for 'Peiping Beer,' the English name for Beijing Beer, 1920-1940