INFO
Alfred Henry Heineken (1923-2002)
Paul Huf, c. 1951
Black-and-white photograph
h 24 x w 18.5 cm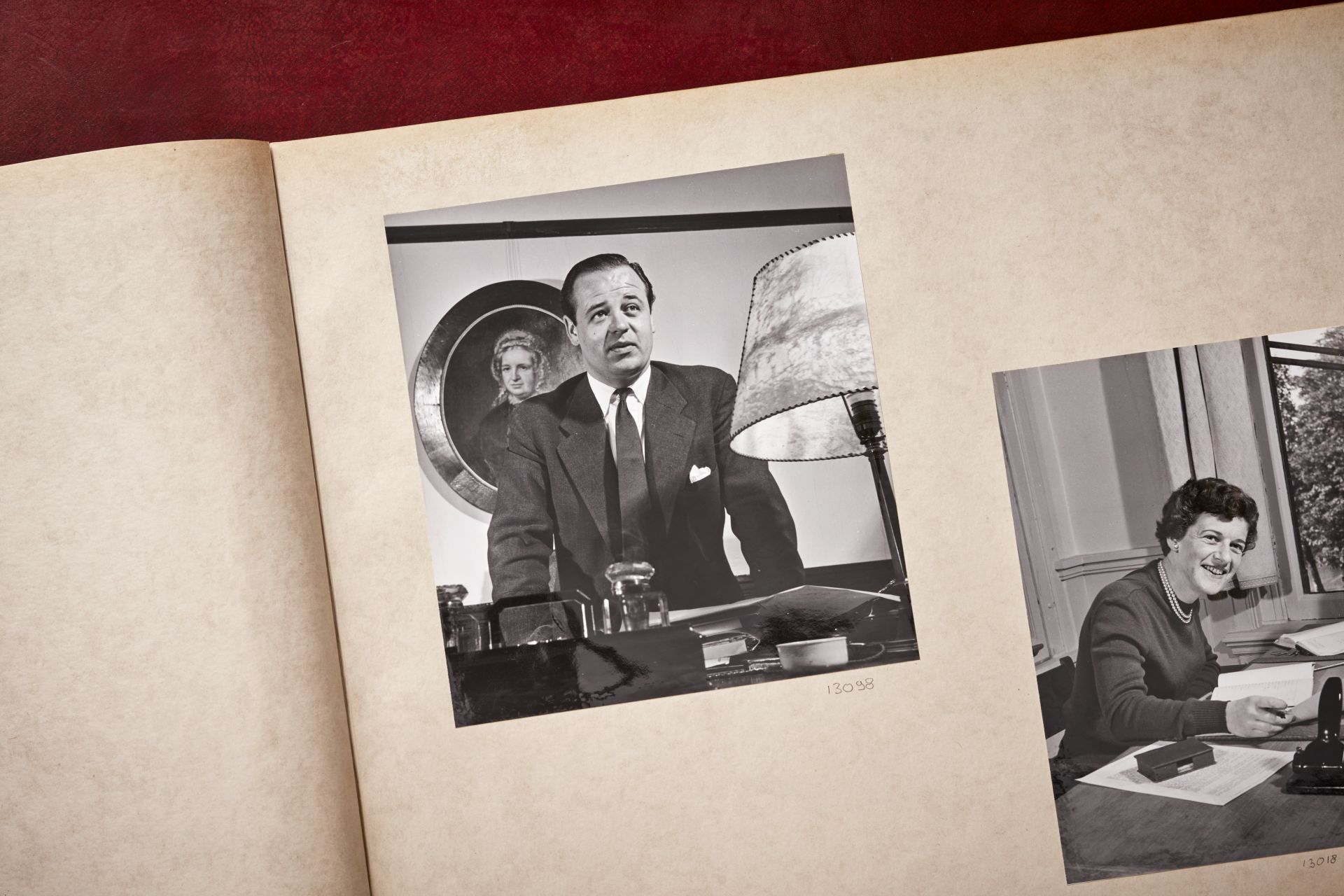 'You're not pulling my leg, are you?' Freddy Heineken seems to be asking with that one permanently raised eyebrow. His characteristic gently ironic gaze was masterfully captured by photographer Paul Huf in this black-and-white portrait photograph taken around the time Freddy's father Henry Pierre retired.
By then, Alfred Henry Heineken had been involved in the beer group for about a decade. Nineteen-year-old Freddy joined his forefathers' company in 1942, in the middle of the war. It is no coincidence that he was photographed here with a portrait of his great-grandmother Anna Heineken-Van der Paauw. After all, everything started with the letter she received from the brewery's founder Gerard Adriaan: her son and Freddy's grandfather.
american insights
Freddy learned the tricks of the trade in America, where he worked after the war as Leo van Munching's assistant sales promoter. The shrewd business man from Harderwijk made Heineken the market leader in imported beers by touting the exclusive character of this 'exotic' lager. Van Munching convinced Freddy of the merits of advertising. He gained other new insights while in the United States. For example, Freddy wanted to regain the family's majority stake in Heineken's Beer Brewery Company (HBM), which his father had lost with the company's IPO in 1939.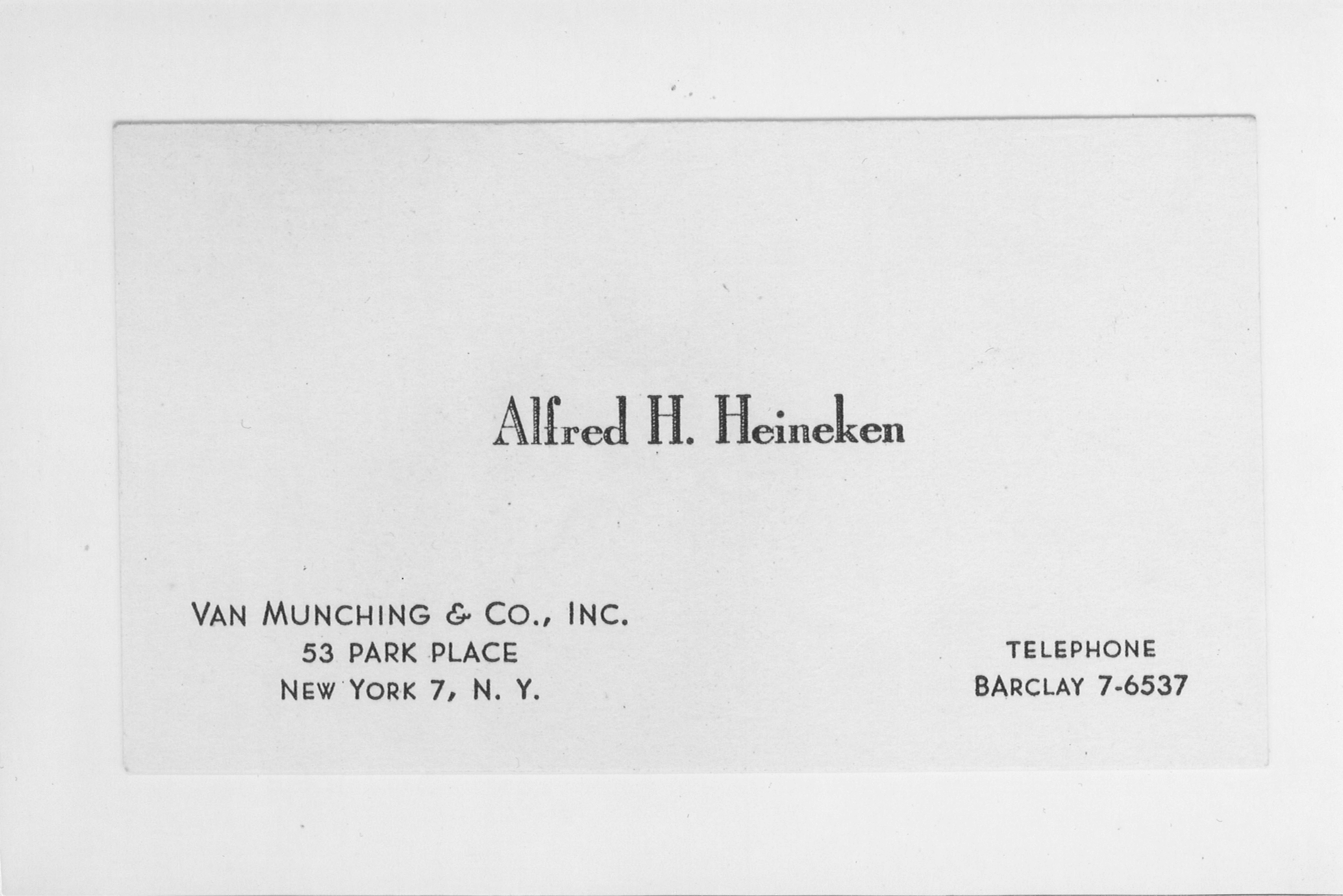 Alfred H. Heineken's business card as a representative of Van Munching & Co, 1946-47
Lord of his own castle
He did this right after joining the Supervisory Board in 1951. Three years later, Freddy was able to report that he had succeeded in gaining a majority stake in HBM. The family was back in charge.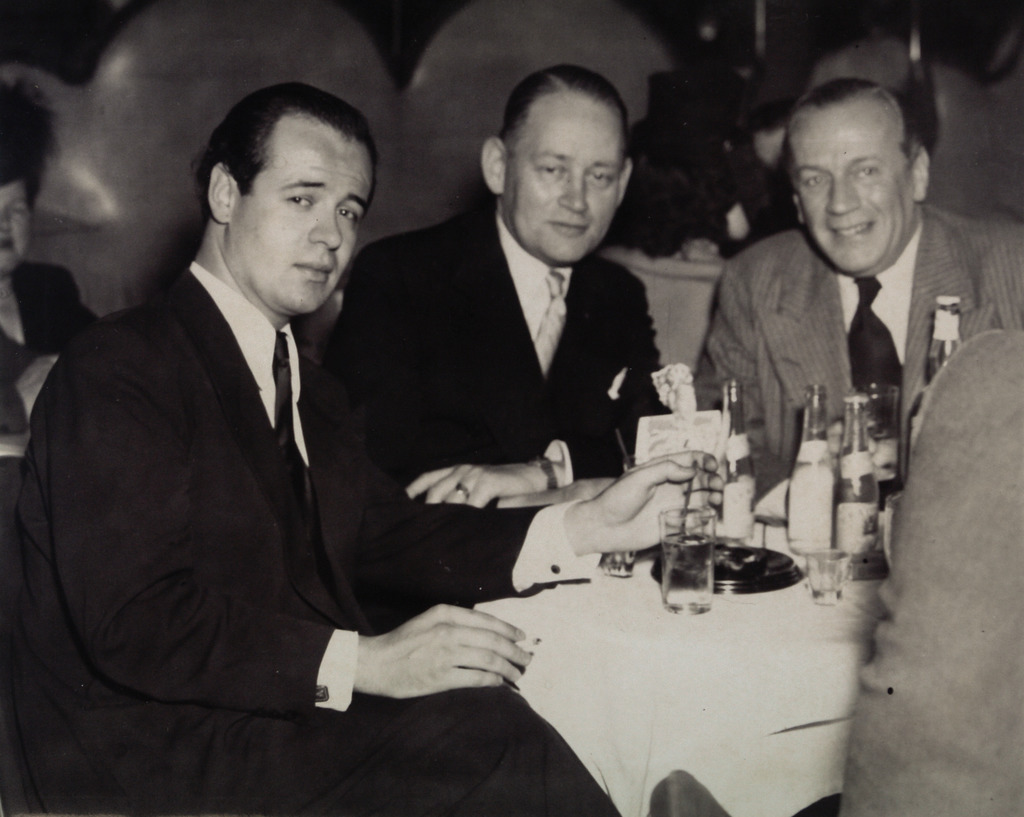 Freddy with Heineken director D.U. Stikker and actor/director Cees Laseur in the New York Copacabana nightclub, 1946