INFO
Heineken's Hollandsch bier in Indië gebrouwen (Heineken's Dutch beer brewed in the East Indies) poster
Designer: NV Nederlandsch Indische Advertentiebureau en Uitgeversmaatschappij A. de la Mar (Dutch East Indies Advertising Bureau and Publishing Company A. de la Mar NV)
Printer: Soekaboemische snelpersdrukkerij (Soekaboemi high-speed printing works)
1939
offset printing, h 116 x w 65 cm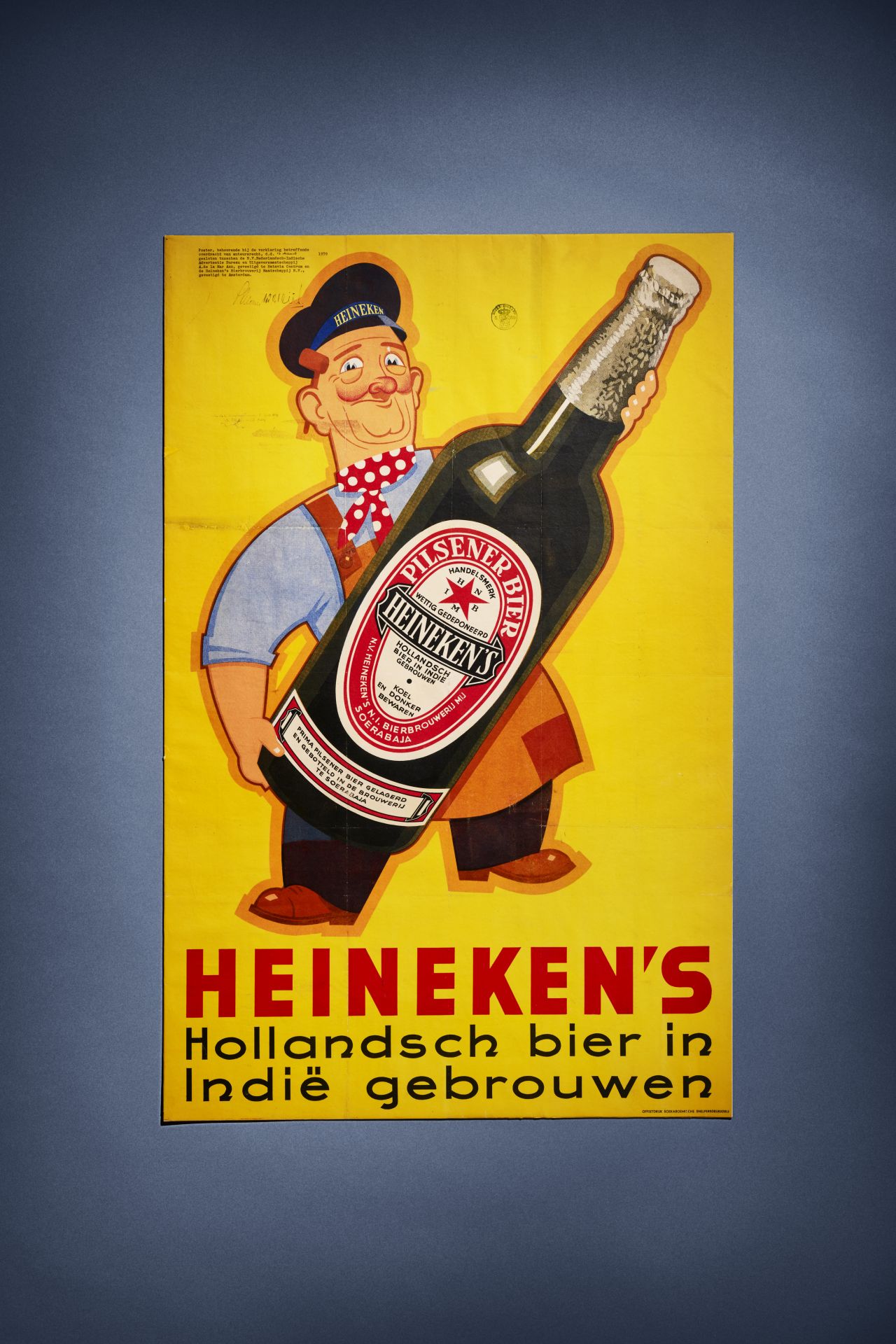 In this poster from 1939, brewer's assistant Kobus proudly presents a beer bottle from the Heineken Brewery in Surabaya on Java, a former colony in what was then the Dutch East Indies. It took some time, however, before Dutch beer would flow freely there.
In the late 1920s, following the first international takeover that took place close to home – that of Brasserie Léopold in Brussels – the management of Heineken's Beer Brewery Company (HBM) set its sights on the Far East. Henry Pierre Heineken and his team aspired to have a brewery in the East Indies. After all, the colonial regime there consisted mostly of Dutch people, who must have missed beer from home.
singapore
On an exploratory trip to Java, export director Feith discovered that they were not the first: the Belgian investment company Brasserie Coloniale (Cobra) had already purchased land in Surabaya. HBM shifted its attention to Singapore and in 1930 erected a brewery there in collaboration with the soft drinks concern Fraser & Neave and the Swiss investment company Sofibra. Heineken was responsible for the technical aspects. The beer under the brand name Tiger, was a great success.
new name
A little later, HBM became involved with investor Interbra, which had interests in Cobra. In this way, Heineken acquired a majority share in Cobra's Dutch East Indies Brewery in 1935. A mere two years later the new name was thus changed to Heineken's Nederlands-Indische Bierbrouwerij Maatschappij HNIBM (Heineken's Dutch East Indies Brewery Company).
Star
After the Second World War, the independent Republic of Indonesia separated itself from its Dutch colonisers. By transferring shares to Belgian and Luxembourg stakeholders, Heineken, as an international company, escaped nationalisation. Non-Dutch nationals joined the Board of Directors, while Heineken employees were in charge of the brewery's day-to-day management. HNIBM became Heineken's Indonesische Bierbrouwerij Maatschappij (Heineken's Indonesian Brewery Company), the brand Bir Heineken was then called Bir Bintang (meaning 'star').
In 1966, at the request of the Indonesian government, Heineken once again took over management.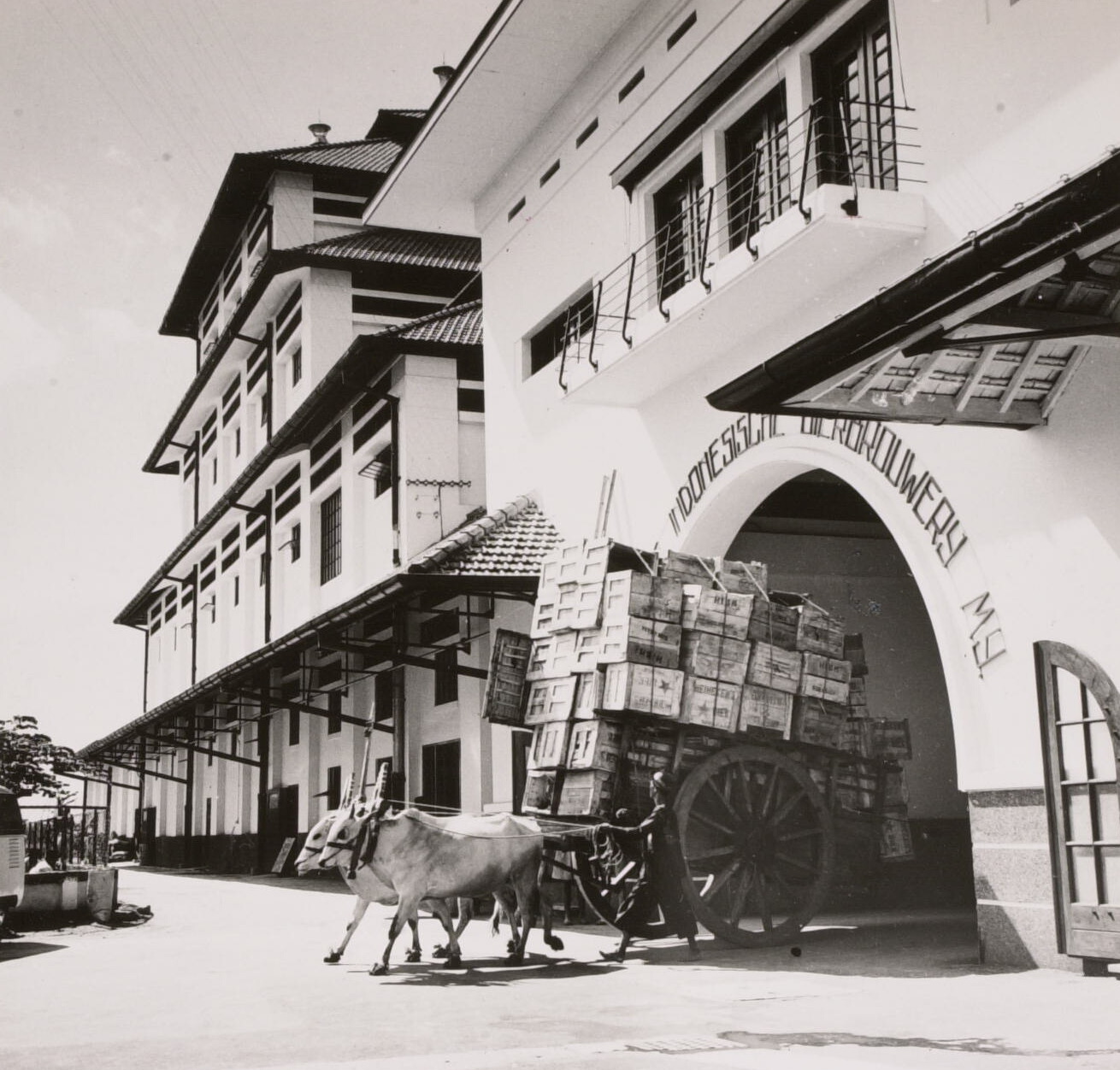 Heineken's Indonesian Brewery Company, c. 1950