INFO
Beer barrel with the push-button used at the opening of the Heineken Brewery in Den Bosch and the Heineken Brewery in Zoeterwoude
1958
Wood, brass, plastic, electrical wiring, h 14 cm x Ø 7 cm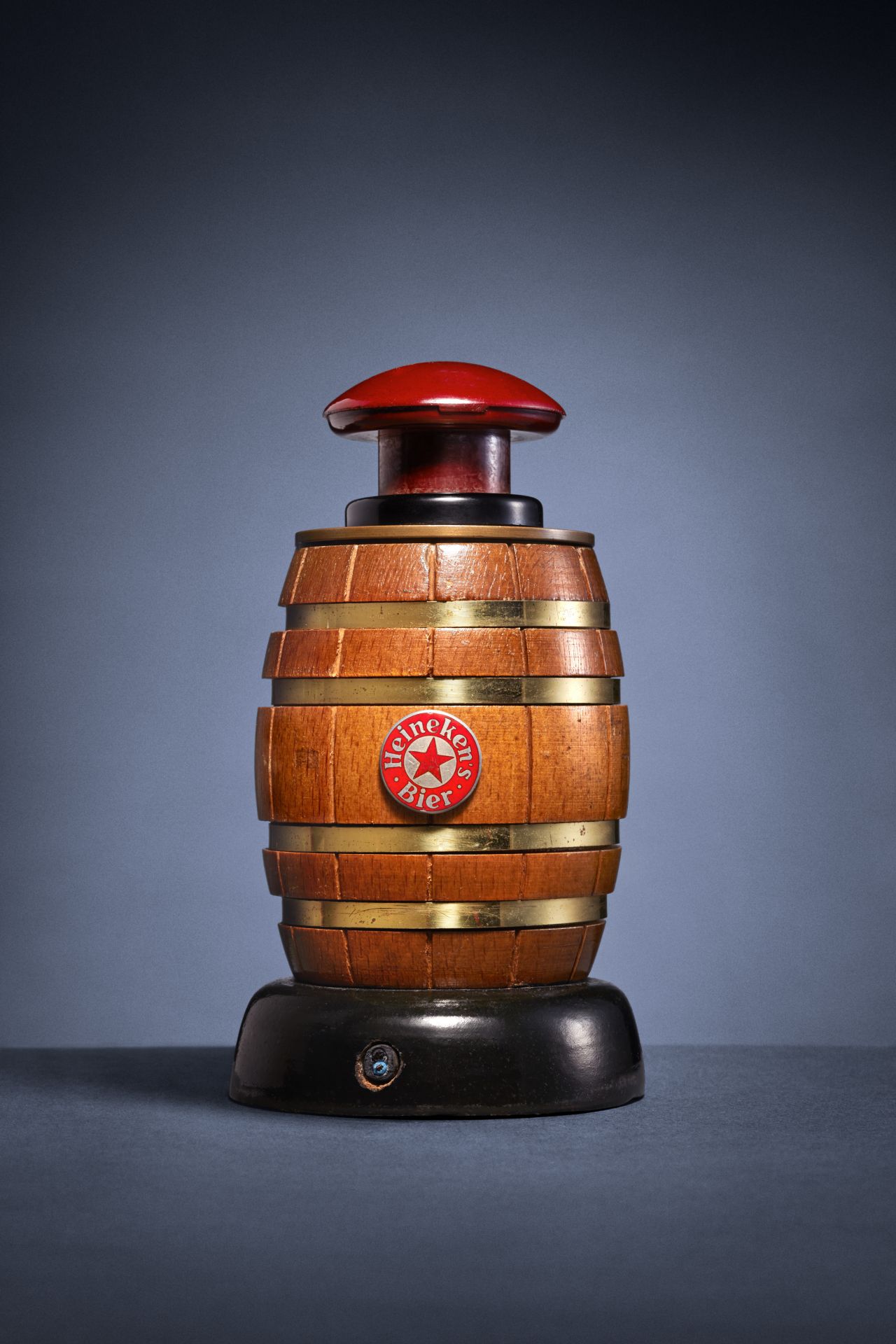 Bernhard of Lippe-Biesterfeld, Prince of the Netherlands, kicked off the operation of a complete brewery with this tiny beer barrel on two occasions. With the push of a button Queen Juliana's husband launched the new brewery in Den Bosch on 4 September 1958. And, he did the same on 18 April in 1975 at the brewery in Zoeterwoude, which replaced the branches in Rotterdam and later Amsterdam.
In the photograph of the Zoeterwoude launch, we see a beaming Freddy Heineken next to the prince. After his training period as a sales promoter in America, Freddy contacted De Amstel Brewery in order to focus jointly on domestic consumption at home and thus the sale of beer via grocery stores and supermarkets.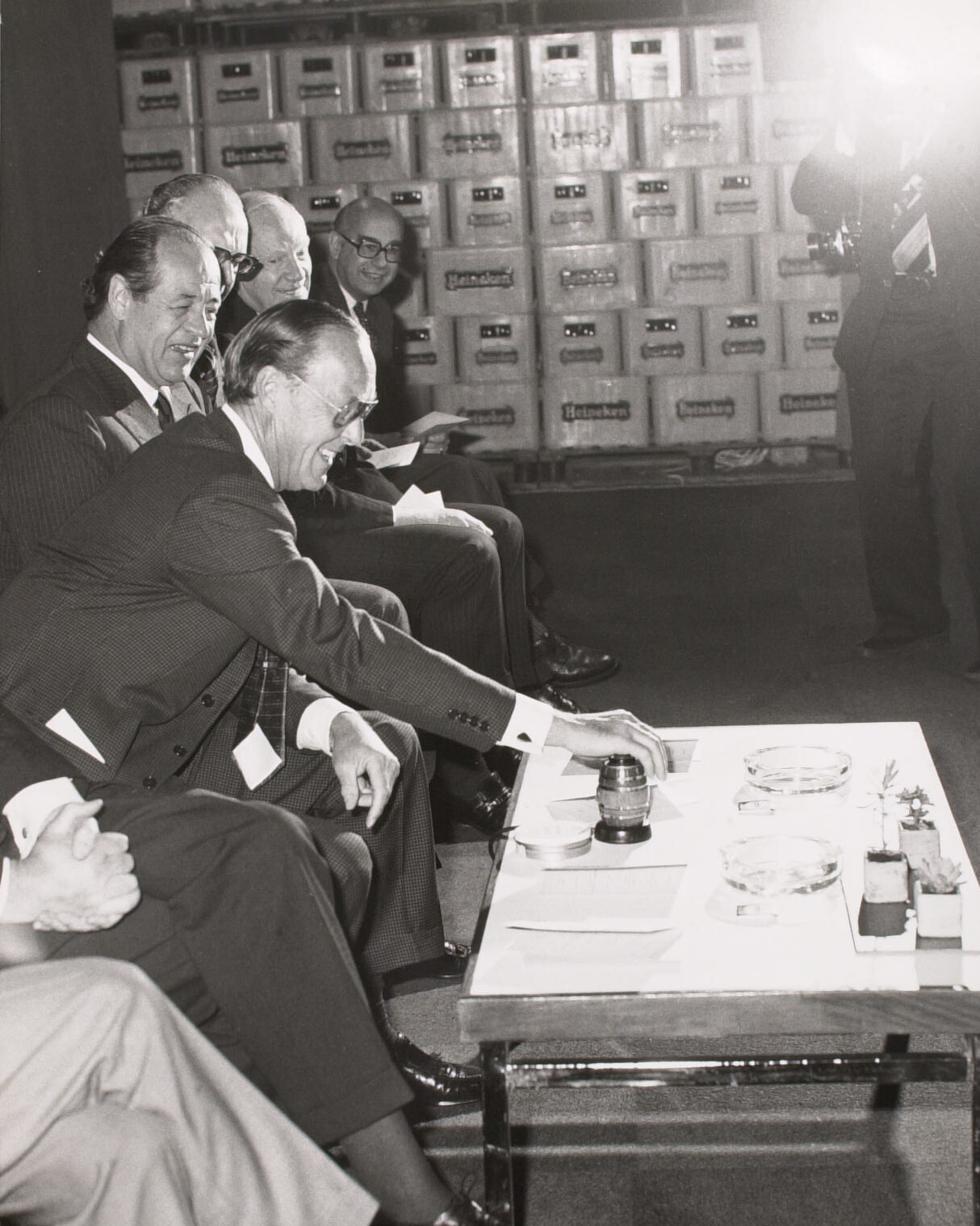 Prince Bernhard pushing the button in Zoeterwoude, 1975
beer at the grocery store
This decision, together with increasing beer exports, led to an enormous demand for bottled beer. While the branches in Amsterdam and Rotterdam continued to produce at top speed, they were soon unable to keep up.
gerritje
The Heineken management hoped to resolve these issues with a large beer processing company on an industrial estate in Den Bosch that would bottle the beer brought in from the Randstad (megalopolis in central-western Netherlands) by Gerritje, a specially built beer tanker. Soon thereafter the plans were adjusted and an entirely new brewery was erected in Den Bosch. During its construction the production capacity even had to be increased several times.
magic number
This was no superfluous luxury, for already during the festive opening with Prince Bernhard, Heineken announced that the recently modernised and expanded Amsterdam and Rotterdam branches together had achieved the magical target production figure of 1 million hectolitres. Expansion at a new location, Zoeterwoude, was the logical next step.