INFO
Alan Aldridge
'Flip-topping with Amstel,' The Flip-Topper Wish List
1968
offset lithograph on cardboard
h 71.4 x w 46.2 cm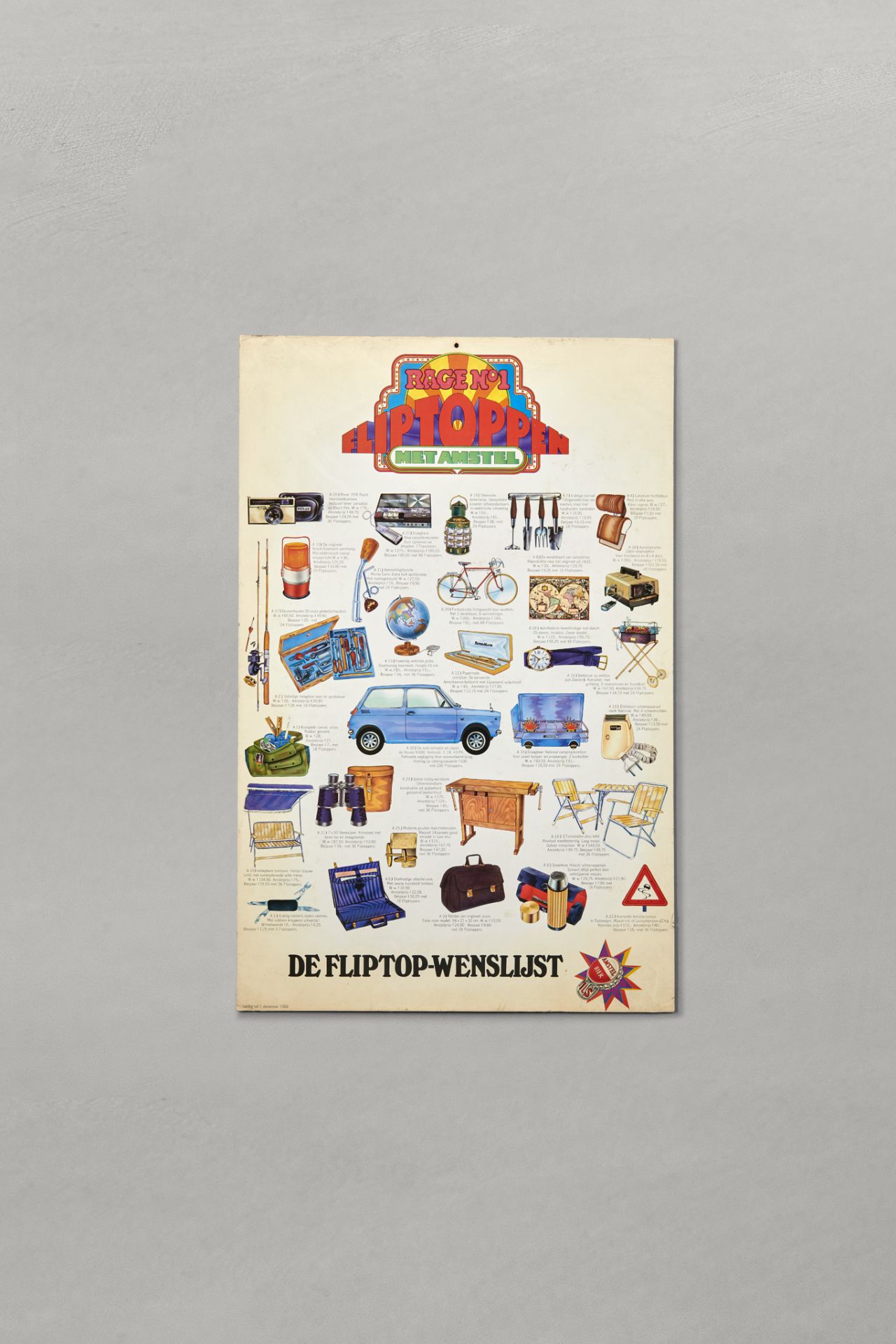 This is the man – this is his wish list
A camera, portable cassette recorder, storm lamp, set of garden tools, headrest, fishing pole, emergency lamp, gear lever, road bike, world map, slide projector, toolbox, globe, pen set, watch, barbecue, fishing bag, car, camping stove, shaver, garden bench, binoculars, cufflinks, workbench, garden set, pocket knife, briefcase, travel bag and an anti-skid course. What is the common denominator here?
They are the prizes of Amstel's 1968 flip-topper savings campaign. A wish list for beer-drinking men, the target group for Amstel beer at that time. Er... flip-topper? See the lower right of this showcard.
Drinking for a discount
The flip-topper – a crown cap that can be removed without a bottle opener – was used on Amstel beer bottles between 1964 and 1969. In exchange for a certain quantity of flip-toppers, you could buy the above items at an attractive discount. For example, a stainless-steel pocket knife cost only 4.25 guilders with 3 flip-toppers, and a Honda N600 entitled you a 500 guilder discount – if you had drunk 200 beers.
Known from The Beatles
Amstel made a big effort to publicise the campaign. For the design of this showcard, a leading international designer was hired: the British illustrator Alan Aldridge (1943-2017). Aldridge's psychedelic style, nowadays synonymous with the 1970s, was already legendary in his day. This was particularly for his record covers for The Beatles and The Who, but also the animation of his drawings for the hit 'All You Need is Love' by Roger Glover & Guests.
The takeover year
Apart from being the year of the Flip-Topper Wish List, 1968 was also the year that De Amstel Brewery was taken over by Heineken, its competitor since 1870. The flip-topper campaign began in April; in August the takeover was announced in the media as a 'merger.' In this light, the Aldridge advertising campaign seemed more like an act of desperation to hold on to its market share. In 1969, Heineken replaced the flip-toppers on Amstel bottles with the standard crown cap, which is more stable and therefore does not lead to problems on shop shelves.
From caterpillar to butterfly
Ten years after the takeover, the famous designer was once again commissioned to create a beer advertisement, this time for Heineken. Aldridge came up with a masterful ad as part of an equally masterful series 'Heineken Refreshes the Parts' in which a caterpillar is transformed into a colourful butterfly by drinking a Heineken beer.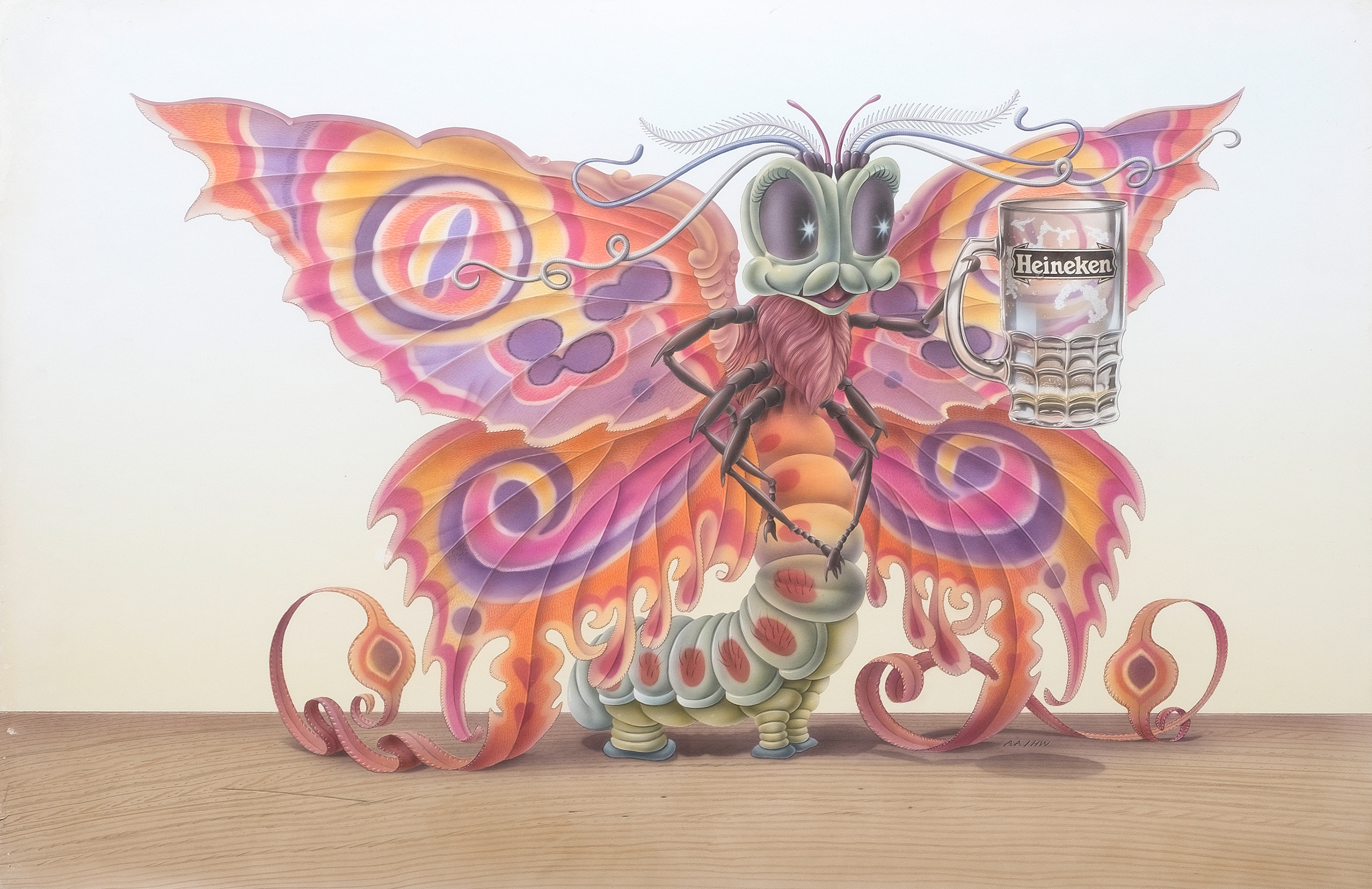 Alan Aldridge, Original Design of the Butterfly Ad, 1978