INFO
30 cl bottle of Heineken 0.0 (full)
3 March 2017
Glass, printed plastic label, metal crown cap, imprint
h 21 cm, Ø 6 cm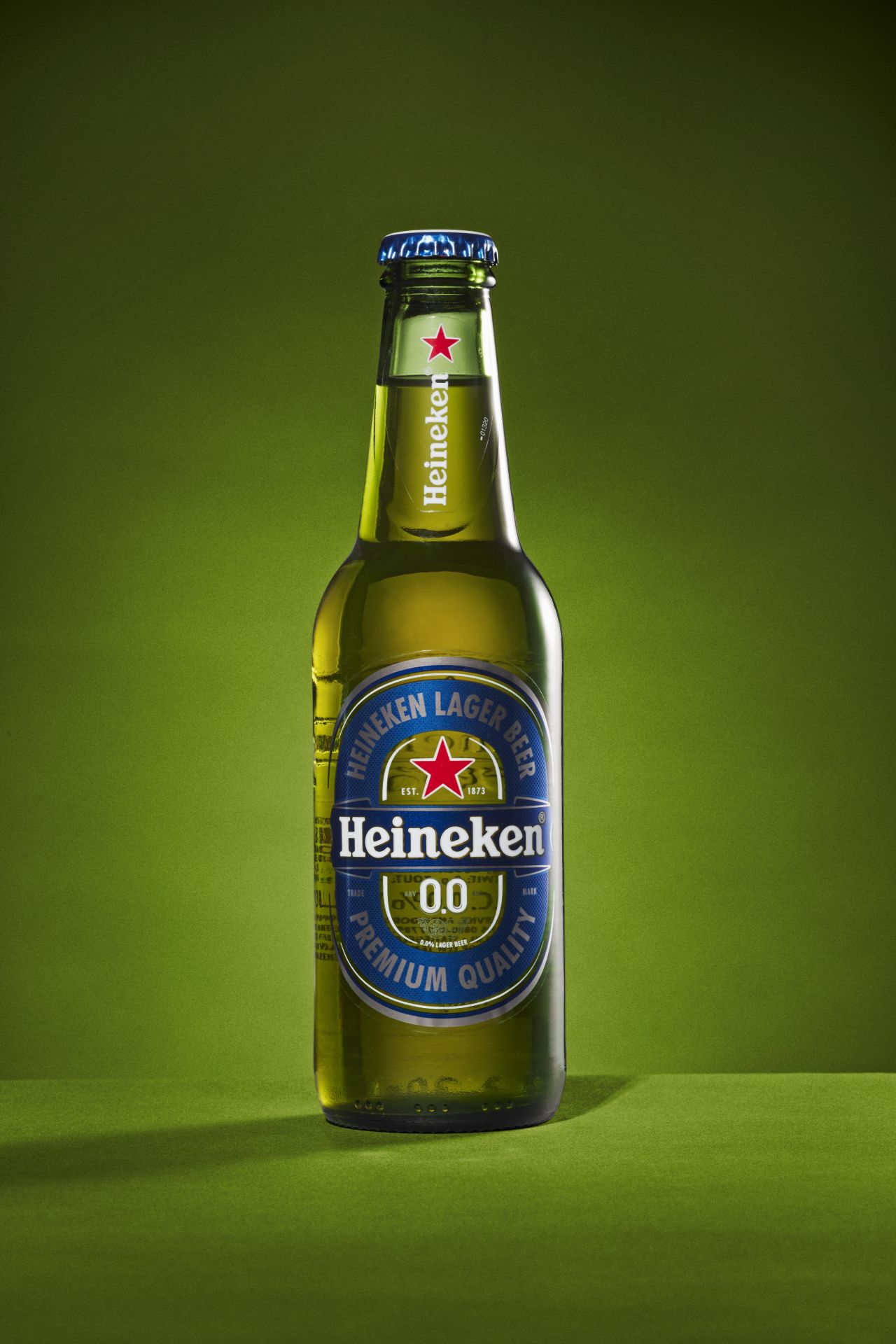 This bottle of Heineken 0.0 has a very distinctive blue label. The alcohol-free beer was introduced at Heineken International in March 2017 and in May of that year officially launched during the Formula 1 Grand Prix in Barcelona. By then Heineken had been secretly working on the 0.0 recipe for more than two years.
What is special is that it is brewed twice with the famous Heineken A-yeast. The alcohol is only removed at the end of the brewing process, for an optimal taste. This is very close to that of regular Heineken lager, especially when the non-alcoholic beer is chilled before consumption.
in step with the times
The drink had to be so good that it would not fall prey to disapproval and ridicule, as befell the low-alcohol Buckler in 1989. But times had changed, and many more people were then drinking alcohol-free beverages on a regular basis, a choice that was far more widely respected. Politics and science supported this change in behaviour, and the Health Council of the Netherlands even advised against consuming alcoholic products at all. Heineken 0.0 came just at the right time.
oops, my bad
At the launch of 0.0, Heineken presented an advertising campaign with commercials full of misinterpreted situations and humour. In Locker Room a woman steps off the treadmill in a gym and drinks a bottle of Heineken 0.0. Other fitness fans stare at her while she turns her bottle in such a way that they can see the label: 'Heineken 0.0. Great taste zero alcohol.' Then she walks through the door of the men's locker room, catches herself and quickly does an about-turn in the other direction. Tagline: 'Now you can... at the gym.'
Alcohol-free beer finally became cool – and it's here to stay!